**We have an open and easy return policy so you can buy from us with confidence. In the unlikely event you are unhappy with your purchase, please notify us immediately. YOU MAY RETURN IT FOR ANY REASON (unless it is damaged in shipment, see below) WITHIN 7 DAYS OF YOUR RECEIVING IT (safely packaged & insured) FOR A FULL REFUND of the purchase price (less shipping), no questions asked! You must notify us before sending it back. Items must be in the same condition as originally sent to you or return policy does not apply.
If it is damaged in shipment; DO NOT RETURN IT TO US AND DO NOT WORRY, THIS IS WHY WE USE INSURANCE. This is extremely rare, but it does occasionally happen. If it was shipped USPS, you will have to take it to the post office, fill out an insurance form, give them the damaged poster, send the form to us, and then we will refund your money. If it was shipped UPS, please call us or UPS.
If you win a non linen backed poster and choose to have us linen back it for you, the poster is not returnable for a refund. It is however returnable for FULL CREDIT towards the purchase of other posters from us.
---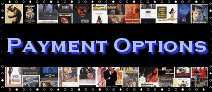 Payment due within 7 days of auction ending.
For U.S. customers we accept all forms of payment, however we prefer a check, cashier's check, or money order. We also accept credit cards and Paypal. For Visa/MasterCard please call 602 309 0500 and ask for Dave. For Paypal please send to cinemasterpieces@aol.com. If mailing payment please make it out to CINEMASTERPIECES and send to: CineMasterpieces 15721 N. Greenway Hayden Loop #105, Scottsdale, Az 85260.
NON U.S. CUSTOMERS
NO PAYPAL
We accept all forms of payment from non U.S. customers EXCEPT PAYPAL.
We will accept credit cards from non U.S. customers.
---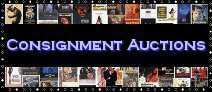 Let us sell your posters for you!
We are experts in marketing and selling movie posters on Ebay. We know how to create a listing that will get you the highest dollar possible. We can get you MUCH MORE than you would get if you auctioned them yourself (up to TEN TIMES or more!).
Please call Dave at 602 309 0500 for more information about our Ebay consignment auctions.
We also perform appraisal and authentication services.
---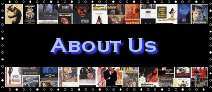 For more information about us please see

If you have any questions about this auction or about us, please call 602 309 0500 and ask for Dave, or email CineMasterpieces@aol.com.
We always leave positive feedback after receiving it.
GUARANTEE
We guarantee that all posters we sell are graded and described accurately. Unless otherwise specified in the description, ALL POSTERS ARE ORIGINAL MOVIE POSTERS (original theatrical movie posters that were displayed or meant for display (unused) in theaters at the time the movies were released). We are a LAMP (Learnaboutmovieposters) approved dealer. This means we have subscribed to their non-misrepresentation agreement and agree to clearly and factually describe all merchandise we sell.
CERTIFICATE OF AUTHENTICITY
We can provide you with a FREE Certificate of Authenticity for every poster you buy. We will put in writing that we guarantee it to be an Original Movie Poster. You must ask for it though. So when you order, just mention that you want one and we will include it in the shipment.

Please Note: Any SALE going on at CineMasterpieces does not apply to the final sale price of this auction.
Thanks for bidding!