Listed in alphabetical order, please scroll down.
Posters without a BUY NOW button may be available by Special Order.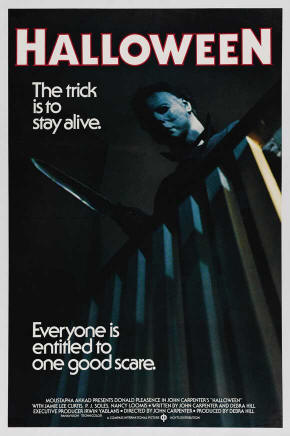 Regarding HALLOWEEN U.S. Lobby Cards - THEY ARE ALL FAKES, ALL BOOTLEGS, ALL REPRODUCTIONS. There were NEVER any original U.S. lobby cards printed, period. Every one you see for sale is not authentic, not original. Do not be fooled. There were originals made in other countries, but never in the U.S.
HARD DAY'S NIGHT PLEASE SEE "A HARD DAY'S NIGHT"
HARDWARE WARS PLEASE SEE OUR STAR WARS PAGE
hey there, it's yogi bear PLEASE SEE "yogi bear"
Alfred
Hitchcock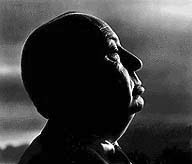 Some of Alfred Hitchcock's movies we may have posters for:
Frenzy 1972
Topaz 1969
Torn Curtain 1966
Marnie 1964
The Birds 1963
Psycho 1960
North by Northwest 1959
Vertigo 1958
The Wrong Man 1957
The Man Who Knew Too Much 1956
To Catch a Thief 1955
Rear Window 1954
Dial M for Murder 1954
Strangers on a Train 1951
Rope 1948
The Paradine Case 1947
Notorious 1946
Spellbound 1945
Lifeboat 1944
Suspicion 1941
Rebecca 1940
Jamaica Inn 1939
The Lady Vanishes 1938
Please click on the letters in our Virtual Gallery to browse movie titles to see if we have the poster you are looking for.
A B C D E F G H I J K L M N O P Q R S T U V W X Y Z
HOCKEY CHAMP, THE - DONALD DUCK PLEASE SEE DONALD DUCK: THE HOCKEY CHAMP
HOME VIRTUAL GALLERY GRADING/CONDITION DEFINITIONS ARTICLES U.S. SIZES FOREIGN SIZES LINKS FRAMES SEXPLOITATION
BLAXPLOITATION LINEN BACKING SHIPPING SPECIAL ORDERS JAMES BOND STAR WARS MARILYN MONROE ELVIS FRENCH ITALIAN ROCK
A B C D E F G H I J K L M N O P Q R S T U V W X Y Z
© 2018, CineMasterpieces.com