Welcome to CineMasterpieces!
Please scroll down to see some of the finest vintage original
James Bond movie posters available for sale anywhere!
Prices range from $50.00 to over $5000.00.
We Have The Largest Selection Of Vintage Original James Bond Posters On The Internet!
We Sell More Vintage Original James Bond Movie Posters Than Anyone!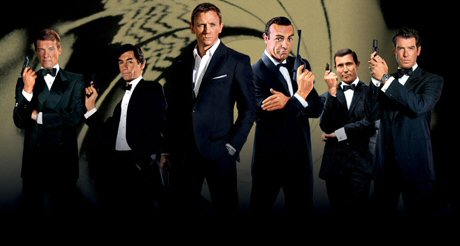 Since 2003 CineMasterpieces.com has been used as a reference source by beginning and advanced collectors, non collectors, design professionals, home theater companies, Hollywood celebrities, memorabilia dealers, and auction houses worldwide. We have helped thousands of people determine whether their James Bond posters are originals or reproductions. Our site is constantly used 24/7 for authentication and information. We have written several articles comparing known originals to "fakes".
Do you have questions about your James Bond posters?
How can you tell if a movie poster is "original" "real" "authentic"?
Vintage James Bond Posters * James Bond Movie Posters * James Bond Film Posters * Star Wars Posters
If you see a poster listed with a price but no "Buy Now" button, we may have it but have not yet updated our database.
Please email or call us and we will arrange for you to buy the poster.
The World's Greatest James Bond 007 Vintage Movie Posters * Vintage Original Movie Posters *
Quick Links
Dr. No
1962 Sean Connery
From Russia With Love
1963 Sean Connery
Goldfinger
1964 Sean Connery
Thunderball
1965 Sean Connery
There are 2 different original versions of the original release Thunderball one sheet.
There is also a re release poster from the 1980's that fools a lot of people (it says copyright 1965).
Picture of Original Release Version 1
Picture of Original Release Version 2
Picture of Re Release from the 1980's
You Only Live Twice
1967 Sean Connery
Casino Royale
1967 (Spoof)
On Her Majesty's Secret Service
1969 George Lazenby
Diamonds Are Forever
1971 Sean Connery
Live and Let Die
1973 Roger Moore
The Man with the Golden Gun
1974 Roger Moore
The Spy Who Loved Me
1977 Roger Moore
Moonraker
1979 Roger Moore
For Your Eyes Only
1981 Roger Moore
Octopussy
1983 Roger Moore
Never Say Never Again
1983 Sean Connery
A View to a Kill
1985 Roger Moore
The Living Daylights
1987 Timothy Dalton
License to Kill
1989 Timothy Dalton
Goldeneye
1995 Pierce Brosnan
Tomorrow Never Dies
1997 Pierce Brosnan
The World is Not Enough
1999 Pierce Brosnan
Die Another Day
2002 Pierce Brosnan
Casino Royale
2006 Daniel Craig
Quantum of Solace
2008 Daniel Craig
Skyfall
2012 Daniel Craig
Spectre
2015 Daniel Craig
007 Film Festivals
1960's, 1970's, 1980's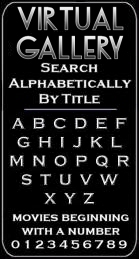 HOME VIRTUAL GALLERY GRADING/CONDITION DEFINITIONS ARTICLES U.S. SIZES FOREIGN SIZES LINKS FRAMES SEXPLOITATION
BLAXPLOITATION LINEN BACKING SHIPPING SPECIAL ORDERS JAMES BOND STAR WARS MARILYN MONROE ELVIS FRENCH ITALIAN ROCK
A B C D E F G H I J K L M N O P Q R S T U V W X Y Z
© 2017, CineMasterpieces.com
© 2017, CineMasterpiece.com
© 2017, JamesBondPosters.com
© 2017, StarWarsPosters.net
© 2017, idave.com
© 2017, cinegalleria.com
© 2017, bedecked.com
© 2017, moviepostershow.com